Material Safety Data Sheets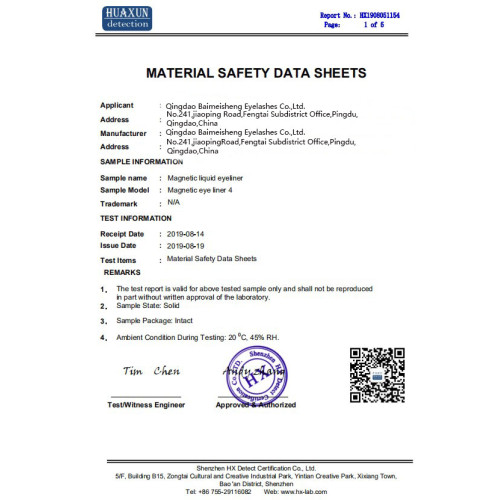 Period:
2019-08-19 - 2021-08-20
Certification bodies:
Shen Zhen HX Detect Certification Co.,Ltd.
Organization Phone:
+86 755-291 16082
The product quality inspection report can reflect the product quality information comprehensively and objectively. It is usually completed by the third party professional inspection organization independent of the supplier and the supplier.
The third party professional inspection institution has relative independence and impartiality, and is qualified to issue impartial data (inspection report) to the society.
The inspection report made by the manufacturer on its own products is called the first party (supplier) inspection report. Due to the relevant interests, it is not qualified to issue fair data to the society.
In order to ensure the scientific nature and impartiality of the inspection capability and inspection work of the third-party inspection institutions, the relevant departments of the state shall, after confirming the metrological capability of the inspection institutions, grant the metrological certification certificate